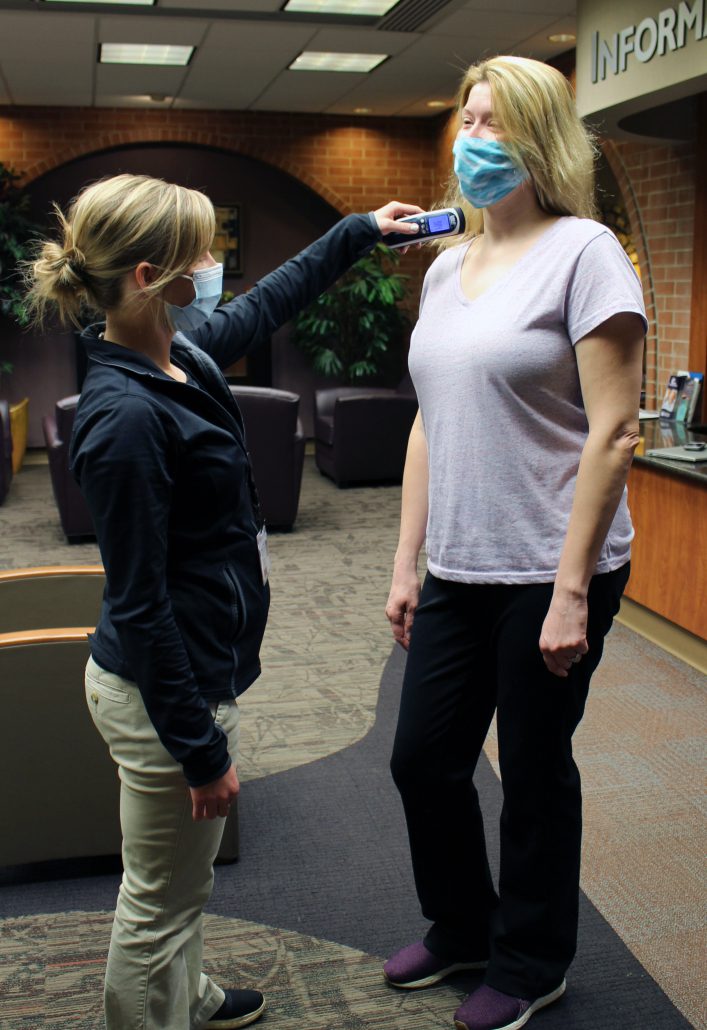 Restricted Visiting Policy:
 As we learn to live and work in the "new normal" with COVID-19, FCHC is moving from 'restricted' to a 'limited' visitation policy according to the following guidelines.
 FCHC General Guidelines:
To reduce facility-based transmission, no visitors will be allowed in rooms of Persons Under Investigation (PUI's) or COVID-19 positive patients.
All people entering FCHC must wear a face covering.
Children under the age of 16 are not allowed as companion/visitor at this time.
All people entering FCHC facilities will be screened with temperature and current wellness questions. Those with fever or flu like symptoms should not enter the facility.
The cafeteria is open to those requiring services at FCHC and companions of hospitalized patients with a limited menu available. The cafeteria is not open to the general public.
The Gift Shop is open under limited hours with not more than 2 customers at a time
FCHC Services:
In-patient visiting hours are 8:00 AM to 6:30 PM daily.

One designated visitor is allowed throughout the patients stay 
 Surgery/Procedures:

One visitor/companion
Remain in designated areas and follow staff instructions
Obstetrics:

One partner and one birth support person accompany them.
No children under the age of 16
Nursery:

Birth Parent plus one significant other
Patients who are under the age of 18:

May have two parent/s or guardian/s

Patients who are at the end-of-life may have limited visitors
Emergency Department:

One companion/visitor with patient
Patients under 18 may have two parent/s or guardians.
ER waiting room remains closed to visitors to maintain social distancing

Out-Patient services:

One companion may accompany patient to appointment
When available, telephonic screening of recent travel and wellness will take place prior to coming in for appointment, along with screening upon arrival.

Limited visitation policy includes FCHC Employees that have family members who are in the hospital.
Fulton Manor:
 Fulton Manor Nursing and Rehabilitation continues to restrict all visitors per order of the state of Ohio governing nursing homes. Exceptions will be considered for extenuating circumstances, such as hospice patients, or when a visitor is essential for the patient's emotional well-being and care.
Patient / Visitor Information
Face mask must be worn in FCHC facilities.
Wash or sanitize hands often and must be done before leaving patient rooms
Limit touching multiple surfaces in the patient room.
For those that cannot visit a loved one, iPad technology is available for communication, ask your primary nurse or nursing supervisor if assistance is needed.