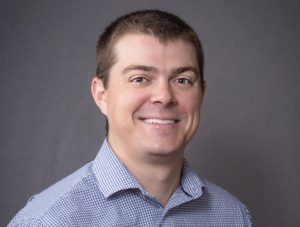 Jacob Nafziger, DO, has joined the Parkview Physicians Group – Family Medicine office in Archbold and is now seeing patients. Dr. Nafziger completed his family medicine residency at Beacon Health System's Memorial Hospital in South Bend, Indiana.
He received his doctorate in osteopathic medicine from the Ohio University Heritage College of Osteopathic Medicine in Dublin, Ohio. As part of his clinical experience, he did a six-week rotation with five Archbold family physicians through the Ohio Academy of Family Physicians. Dr. Nafziger earned his bachelor's degree in biology at Cedarville University in Cedarville, Ohio. He is a graduate of Archbold High School.
"Growing up, I always felt a special relationship with my family doctor (Dr. Jason Row)," says Dr. Nafziger. "I thought it was neat how he cared for me, my siblings, my parents, and my grandparents. He was a big influence on me to want to return to Archbold to practice." Dr. Nafziger uses a team-oriented and approach with patients. "I want each patient to feel like part of a team where we will work together to reach that individual's health goals."
Outside of work, Dr. Nafziger enjoys family time with his wife, Devin, their two young children, and other family members. He is an avid golfer and a fan of the Ohio State Buckeyes and Pittsburgh Steelers.
Dr. Nafziger is welcoming patients of all ages – from newborns to older adults – at his office, 121 Westfield Drive #1 in Archbold, Ohio. To schedule an appointment, call 419-445-2015.