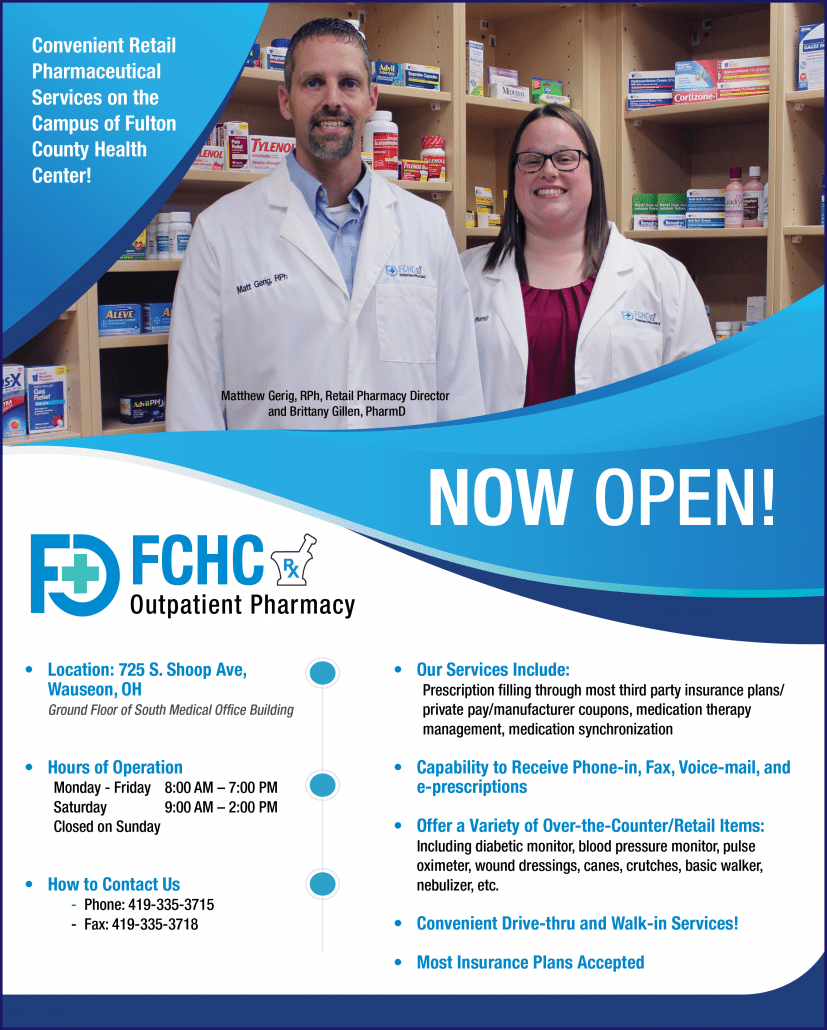 FCHC Outpatient Pharmacy
The FCHC Outpatient Pharmacy drive through window and retail area are open and operating at normal business hours.  A mask is required if you com to the retail area.   New and renewal prescriptions can be accepted. The drive through window is on the south side of our South Medical Office Building.
COVID-19 Vaccine  Information
The FCHC Outpatient Pharmacy no longer is offering the COVID Vaccine.  Check with the Fulton County Health Department for vaccine clinics happening in the area at  https://fultoncountyhealthdept.com/home/covid-19-vaccine-info.