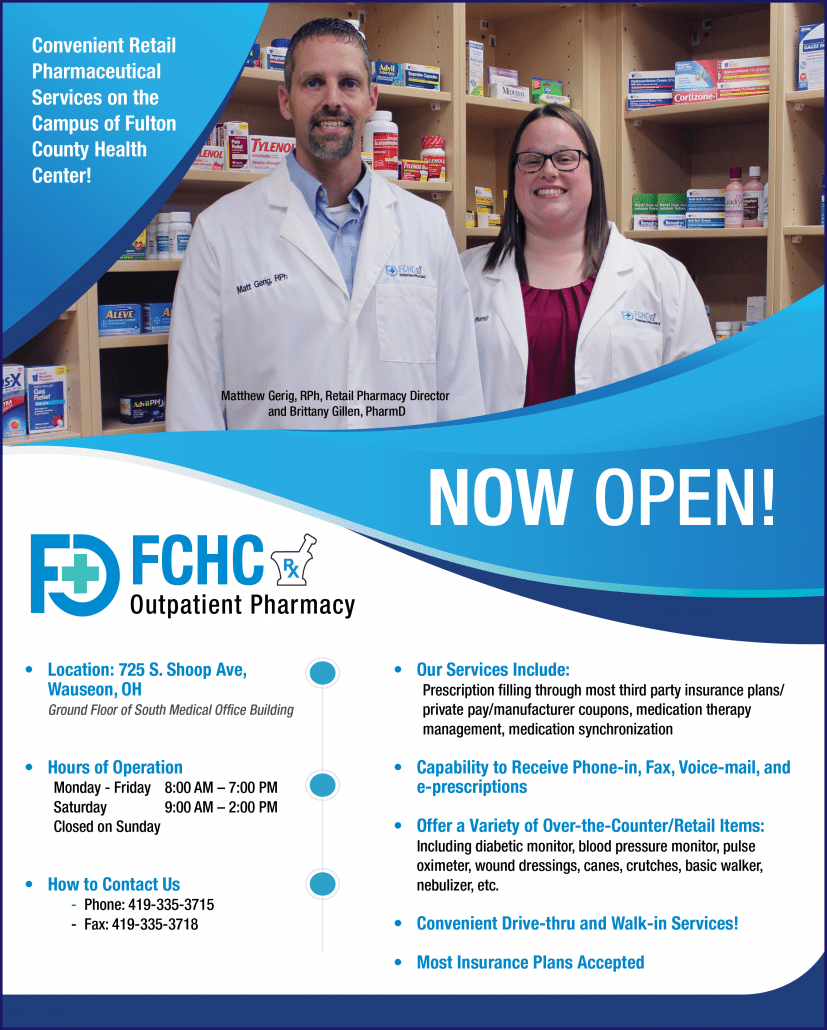 FCHC Outpatient Pharmacy
The FCHC Outpatient Pharmacy drive through window and retail area are open and operating at normal business hours.  A mask is required if you com to the retail area.   New and renewal prescriptions can be accepted. The drive through window is on the south side of our South Medical Office Building.
COVID-19 Vaccine  Information
The FCHC Outpatient Pharmacy is registered as a provider location to administer the COVID-19 Vaccination. We are actively following the Ohio Department of Health (ODH) and the CDC guidance on preparing the pharmacy and staff to receive and administer the vaccine. Currently we do not have vaccine in stock, as ODH is allocating vaccine in a calculated manner to reach those who would be at the highest risk of contracting the virus first.  We will continue to update our status as more information is provided.  Please contact the pharmacy at 419-335-3715 for any COVID-19 vaccine questions.