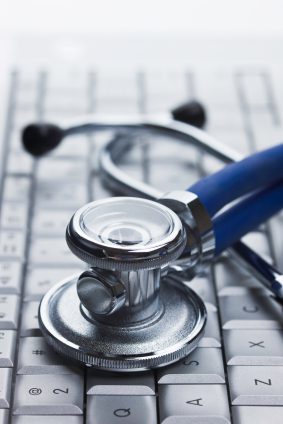 Health Information
At Fulton County Health Center, our Health Information Department is available to assist in obtaining your medical records done at Fulton County Health Center.  We can also assist patients with our Patient Portal.  The Patient Portal is a new way patients can access records at any time once setup and the ability to download medical records for future needs.
Contact Information
Correspondence Clerk Direct Line:  419-330-2662
Correspondence Email:  [email protected]
Fax:   419-337-7324 or 419-330-2616
Director Kim Cushman Direct Line:  419-330-2784
Patient Portal Support Line:  419-337-7469
Email Patient Portal: [email protected]
 Obtaining Medical Records
Your health information records are important to keep both you and your medical providers up-to-date on your health status.  Stay informed about patient privacy and how to request your medical records.
How to obtain a printed copy:
Complete the FCHC Authorization to Release Patient Information form.  This authorization will allow us to release your medical records to you and/or recipient you name.

Click on

Health Information – Release of Information

to obtain form.

You can fax your completed form to the Health Information Department at 419-337-7324 or 419-330-2616 or you can return the form in person to Fulton County Health Center Health Information Department located on the first floor of the hospital.
There may be a charge for medical record copies.
Be sure to bring your photo ID when you pick up your medical records.
Records may be mailed to your home or to another named recipient you have authorized to receive your medical records.  Prepayment may be required when applicable.
Our FCHC Patient Portal also has limited medical information such as lab results, testing results, etc. that you can view online.  To go to our patient portal click here.
Our Hours
Health Information Hours:  Correspondence Window will be open from 8:30 a.m. – 5:00 p.m. Monday through Thursday and Friday 8:30 – 4:30 p.m.
Our Patient Portal Support Line at 419-337-7469  is available weekdays only: Monday – Thursday from 8:00 a.m. – 5:00 p.m. and Fridays from 8:00 a.m. – 4:30 p.m.