Diabetes Education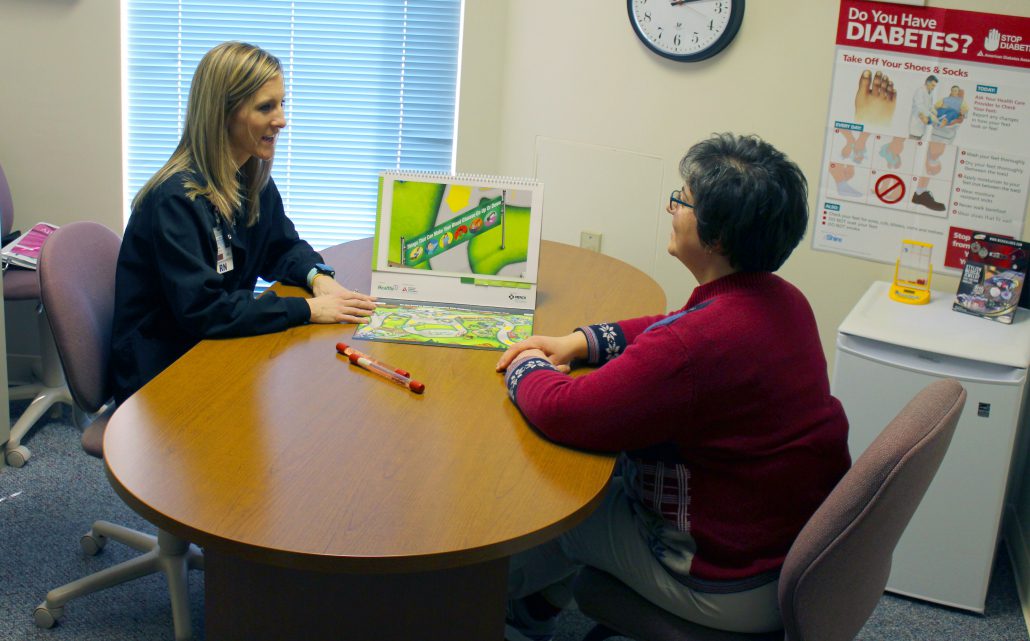 Recognized by the American Diabetes Association for meeting the National Standards for Diabetes Self-Management, the Fulton County Health Center Diabetes Education office provides a self-management education program for persons diagnosed with diabetes. The Diabetes Education program includes classes led by a fitness professional, registered dietitian and certified diabetes educators in comfortable classroom settings. These classes are available with an order written by a physician or nurse practitioner. They are covered by Medicare, Medicaid and most commercial insurance plans.
Another program offered through Diabetes Education is called Taking Charge of Blood Sugars Through Daily Choices. This is individual education that includes a 5-visit series with an RN Diabetes Educator to examine and set goals in the seven aspects of self-care that affect blood sugars. $150 for series. The diabetes educators also offer a mini-series of Taking Charge of Blood Sugars. This includes two visits with an RN Diabetes Educator using a simplified curriculum for learning how to better manage blood sugars. $75 for two classes. Call 419-330-2772 to schedule.
We also provide a free support group the second Thursday of every month from 5 – 6 pm. These are held in the Diabetes Education Office on the 3rd Floor of FCHC.
The Diabetes Education staff is available for group presentations on diabetes-related topics in the community.
For more information on the many programs available through Diabetes Education you can view our class listing by clicking here, or contact us at 419-330-2772 or e-mail us at diabeteseducation@fulhealth.org.
Helpful Web Links:
American Diabetes Association: www.diabetes.org
American Association of Diabetes Educators: www.diabeteseducator.org