Physician Joins Delta Medical Center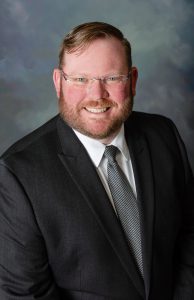 Nick Barnes, DO, a new Family Medicine physician, joined the Delta Medical Center in August. Dr. Barnes received his undergraduate degree in Finance in 2003 from Miami University in Oxford, Ohio. He spent six years working in Cleveland for an Accounting and Finance firm and realized he needed a change. "I wasn't passionate about my job or career, and I knew I didn't want to spend my entire life in accounting," says Dr. Barnes. "I needed a change of pace." He began to explore his options and met Nick Espinoza, DO, a Family Medicine physician who was also the Assistant Dean of the School of Medicine at Ohio University in Athens, Ohio. Dr. Barnes took science classes at the University of Toledo, and then attended and graduated from Ohio University's Medical school in 2015. Part of that education included spending two years performing clinical work at St. Vincent Mercy Medical Center in Toledo. He followed that with a Residency in Family Medicine at the Toledo Hospital. On a personal note, Dr. Barnes's wife, Alexandra, is an Emergency Room physician at St. Luke's Hospital in Maumee. Together, they have a 12-month old daughter, Olivia. In his spare time, Dr. Barnes enjoys golf, kayaking, reading, and spending time with family. He is accepting new patients and can be reached by calling the Delta Medical Center at (419) 822-3242.
Midwife Joins Fulton County OB/GYN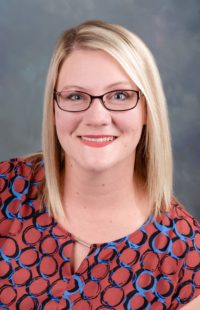 Jessica Durham, MSN, BSN, RN, Certified Nurse Midwife, is joining the medical practice of Sema Fofung, DO, OB/GYN at Fulton County OB/GYN in September. Durham graduated from The University of Toledo in 2008 with a Bachelor of Science (BSN) degree in Nursing.  In 2014, she received her Master of Science in Nursing (MSN) as a Certified Nurse Midwife from Frontier Nursing University. She has been in the medical field since 2006 when she began her career as a Nurse's Aide. She then became a Nurse Extern until her graduation from The University of Toledo. Durham has worked as an Emergency Department nurse, then as Nursing Supervisor and finally as a Nurse Midwife. She has been a clinical instructor for Owens Community College, teaching nursing students during their clinical training. "Nurse Midwifes are advanced practice nurses that focus on women's health care," says Durham. "We provide care for women through all stages of life. That care includes preventative services, annual exams, family planning, infertility, care during menopause, pregnancy, labor, birth, and the postpartum period." Durham has ties to Fulton County Health Center – she was born here. She has lived in Napoleon her entire life and met her husband, Scott, in high school. They have been married for 10 years and, together, they have a three-year-old son named Desmond. Durham loves to spend free time with her family. She is accepting new patients at Fulton County OB/GYN, located at 735 S. Shoop Avenue in Wauseon in the West Ohio Building. Appointments can be made by calling (419) 335-6377.